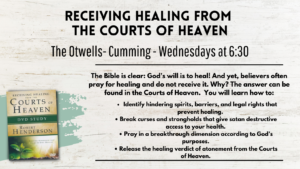 Approximately 35 minutes from Glory City Church. Study Material: You can order your book and study manual on Amazon or Christianbook.com.
Synopsis of Unlocking Destinies From the Courts of Heaven
The Judge of Heaven wants to grant healing!  Known for his "Courts of Heaven prayer strategy," now Robert Henderson answers the question: what can I do if my prayers for healing go unanswered? In his book, Receiving Healing from the Courts of Heaven, you will learn how to:
– Identify hindering spirits, barriers and legal rights that prevent healing.
– Break curses and strongholds that give Satan destructive access to your health.
– Pray in a breakthrough dimension according to God's purposes.
– Release the healing verdict of atonement from the courts of Heaven.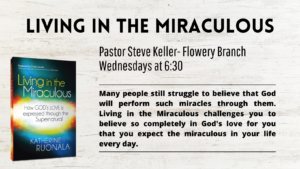 Approximately 20 minutes from Glory City Church. Study Material: Books will be available for purchase at GCC.
Synopsis of Living in The Miraculous:
Pastor Steve Keller is excited to work through Pastor Katherine Ruonala's book Living in the Miraculous. If you are new to Glory City Church this is a perfect book to introduce you to the Glory City DNA, (the stuff that makes us…us!). If you've been at Glory City a while, you will still be blessed by this book and small group time. You will come away with your heart desiring more of Jesus and to walk more closely with the Holy Spirit.
Glory House registration will open back up in
See you then!